Top 8 Career Choices in Canada
The
best job positions
for both men and women in Canada require at least a 3 or 4 year degree in a specific area. Some professions such as the legal and medical require Bachelor degree and the completion of a school specialized in the field. Many of the top
careers
also require a postgraduate degree from a recognized Canadian or international institution for
higher education
. Furthermore, professionals in the top ranking fields usually require subsequent ongoing professional training. Here is a list of the top careers in the country over the recent couple of years.
Careers in the Field of Nursing
As a result of the recent changes in Canada's healthcare system, the opportunities for nurses continue to broaden. Most of the services related to various health-promoting and illness-prevention programs are usually planned and stuffed by
Registered Nurses
(RN). Licensed Practical and Licensed Vocational Nurses look after people with health problems or disabled persons. They provide such in-home nursing under the supervision of doctors or registered nurses. The changes mentioned above have increased the need of nurse practitioners who provide direct medical care to individuals in non-hospital settings or help other practicing nurses with advice.
Doctors
and
Dentists
Talking about money and prestige, the list of the top ten careers in all civilized countries around the world includes anesthesiologists, surgeons, gynecologists and obstetricians, orthodontists, maxillofacial and oral surgeons. Medical practitioners specialize in different areas, including internal medicine, infectious diseases, cardiovascular problems, and others. There are immunologists, hematologists, family practitioners, neurologists, and other specialists practicing in Canada.
Pharmacists
Pharmacy is an essential part of Canada's healthcare system and becoming a pharmacist is a desirable career chosen by many young women. Licensed
pharmacists
are in a growing demand, and they are among the extremely well paid medical specialists. Career paths in this field include nuclear pharmacy, chemotherapy and home infusion, clinical and retail pharmacy, and others.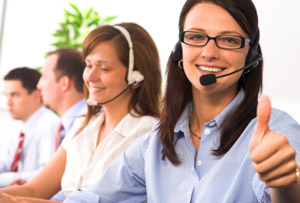 Computer Experts
Software engineers and network system analysts, both men and women, have a variety of good
options in Canada
. The ongoing development of the IT industry has led to a growing demand for experts who design new software systems and professionals who can solve problems concerning networked computer technologies. Computer experts are well-paid, whether working full-time or as part-time freelancers. They work in the fields of information and computer systems, programming, hardware and software engineering, and others.
Lawyers
Protecting individuals', corporations' and other organizations' rights, lawyers have always played a significant role in any society. So, a
career of a lawyer
or corporate attorney is among the top 20 positions in the country. The choice of a career path depends on whether the lawyer prefers to work in a large or small firm. Some firms have offices in all provinces while others maintain satellite offices and branches in certain regions or cities only. Large firms hire lawyers specializing in different areas such as real estate, family, corporate, and criminal law.
Finance Experts
Financial managers
with good knowledge of foreign finance, who are fluent in some foreign language are always in strong demand in Canada. People who can manage money can work for
banks
and for various organizations with business dealing sectors where such professionals are needed. Finance experts work as tax inspectors and advisers, financial traders and managers, corporate investment bankers, and chartered management and certified accountants. There are different finance employers to choose from when looking for open positions. These include hedge funds, money management firms, commercial and investment banks, real estate firms, and corporations.
Personnel Managers
Professionals skilled in human resources are also needed in the country. Most companies believe that good HR managers should take active part in the creation, development and implementation of HR policies and activities that help the company grow faster. Personnel managers are responsible for contract negotiation, career planning, updating job descriptions and requirements, and maintaining pay plans. They are also responsible for the assessment and monitoring of employee work, and they outline, recommend, and update human resource and other policies. Personnel managers train, recruit, and select workers and employees and maintain records.
Armed Forces Careers
Military jobs are still regarded as one of the best career choice for both men and women. There are many different career options in the Armed Forces and all of its branches (Army, Air Force, Navy, Marines and Coast Guard). They provide the applicants with excellent opportunities for career development. Note that requirements vary across branches of service. However, at least a high school diploma is required, with officers and high ranking officials having a graduate or Bachelor's degree. Military jobs come in a great variety, from coast guard and marine corps to navy and air force enlisted jobs. Officers can choose from air defence, field artillery, special forces, aviation, and others.