How to Become a Pharmacist in Canada
A
career in pharmacy
can be both extremely satisfying and challenging because it is a people-oriented occupation. Most of us believe that pharmacists spend their days in retail
drug stores
giving advice to their customers, counting and selling pills and capsules. However, pharmacy is much more than that and if you are
planning a career
in this high-paying field, do not forget that it is an essential part of the healthcare profession. So, your greatest reward should be the thought that you have helped someone who is in pain or whose life is in danger because of inappropriate use of medication. If you are ready to accept all these challenges and many other difficult conditions, you have to pass the following steps:
Step 1 – Obtain University Degree
Graduate from a
Canadian university
, obtaining a Bachelor's degree in pharmacy.
Ten universities
across the country offer such a degree – there is one in each province while
Quebec
and
Ontario
have two each. All these universities offer standard four-year Pharmacy programs.
Step 2 – Find Apprenticeship or Internship
Get some practical experience through an apprenticeship or internship hours. You need practical training of several hundreds hours under a licensed pharmacist in addition to your Bachelor's degree. As pharmacy professionals are licensed at the provincial level, the exact requirements depend on which
province
you will work in. However, this is a good opportunity
to develop useful skills related to your future career as a pharmacist.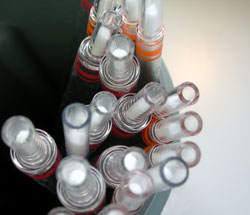 Step 3 – Find about the Legal Aspects
Being part of the healthcare community and working with dangerous substances that are under control, you have to satisfy a number of legal requirements. So, you have to be clear about the legal aspects of pharmacy. In most universities, this issue is included in the undergraduate programs. In
British Columbia
, for instance, there is a separate Jurisprudence exam that you are required to sit.
Step 4 – Sitting Language Tests
Fluency in English is a must to become a licensed pharmacist in some of Canada's provinces. In Quebec, fluency in French is required. Although a degree from any Canadian university is undoubted evidence of fluency in
English or French
, there are language tests and fluency standards that you should be able to cover.
Step 5 – Pass National Qualifying Exam
As a next step, you need to take the national qualifying exam through the
Pharmacy Examining Board of Canada
(PEBC). The test given by the national certification body for the pharmacists in Canada consists of two parts. A pharmacy degree is a mandatory requirement before you take the examination. However, if you are graduating senior, you can also apply, but you have to obtain the degree prior to the exam date. The exams are held twice a year.
Step 6 – Becoming Pharmacist for Foreign Nationals
If you are a pharmacist but not a
Canadian citizen
or resident, you will have to meet exactly the same requirements listed above. So, you can avail yourself of the International Pharmacy Graduate Program thought at the University of
Toronto
or the Canadian Pharmacy Practice Program at the University of British Columbia.