Insurance Companies in Canada
There are about 50
insurance companies operating in Canada
that range from large corporations with offices across the country to small companies that provide services to local communities only. Below are some of the most popular insurance carriers which offer the best insurance conditions to Canadian citizens and residents.
Manufacturers Life Insurance Company
Based in
Toronto
,
Ontario
, Manulife Financial is the largest insurance company in Canada and the world's fifth largest, based on market capitalization. In its branches in
Canada
, the Unites States and 19 Asian countries, it provides the full gamut of insurance services to both individual and corporate clients. Manulife Financial was also the worldwide sponsor of the 2008 Summer Olympics in Beijing.
National Bank Insurance
This is a company with headquarters in Quebec. It is a subsidiary of the National Bank of Canada, one of the oldest financial institutions in North America, which mainly provides property and casualty insurance. There, for example, you can insure your car against all types of accidents (from fender benders to serious collisions) or take out a Civil
Liability Insurance
at a favorable price. As NIB
insurance policies
consist of both compulsory and elective coverage, they can be tailored to meet your particular needs and requirements.
Moreover, if you are looking for a job in the insurance sector, NIB can be the perfect start for you as it is regularly voted one of the best employers in Canada.
The Great-West Life Assurance Company
The Great-West Life is an insurance company that chiefly serves the residents of Manitoba, Canada. Besides
life insurance
, the company also offers
health and dental insurance
as well as
retirement savings plans
for individuals and groups. It is an exemplary corporate citizen in the communities where it operates as it makes contributions to numerous educational programs and environmental projects.
Empire Life Insurance Company
Empire Life is an insurance company based in Kingston, Ontario. It provides a wide range of financial products and services – from investment options and pension benefit plans to chattel and real estate insurance. It specializes in life, disability and critical illness insurance. Empire Life is in the Top 10 of the Canadian insurance companies.
AXA Group
With a head office in Paris, the AXA Group is one of the most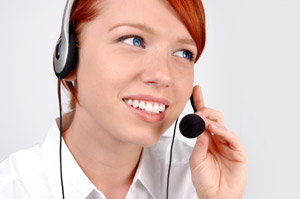 important foreign players on the Canadian financial market. Its subsidiaries offer life and health insurance, as well as investment management of individual and corporate assets.
A testimony for the Group's strong market position is the fact that it was ranked 15th in the 2006 Fortune Global list of companies with the largest revenues worldwide.
Assumption Life
Assumption Life has been a major factor in the group insurance business since 1969. One of the company's aims it to offer flexible individual programs for
business
entities and adequately serve its client's special needs. In terms of hospitalization and health insurance packages, Assumption Life works in close cooperation with Best Doctors® - a global information program specialized in professional diagnostics and health care. Individuals are also offered a wide range of life,
travel
, and critical illness insurance packages.
Avida Canada
Aviva Canada is a major Property & Casualty Insurer and a subsidiary of Aviva plc which is the worlds fifth-largest insurance group. Alongside with the common insurance practices, Aviva is also known for some non-standard products. The Autograph program is an attempt to encourage safe driving by offering up to 25 percent discount on insurance premiums depending on the
client's driving record
. A device installed in the participant's car, tracks down all relevant information for their driving habits.
Canada Life
Canada life was established in 1874 and since then, the company has developed as a large insurance company with considerable influence not only in Canada, but also in Ireland, the United Kingdom, Isle of Man, and Germany. Since 2003, Canada Life has joined The Great-West Life Assurance Company which is a leading insurer in Canada and serves over 12 million people. Its diverse insurance portfolio includes both individual and group products.