How to Become a Doctor in Canada
Becoming a doctor in Canada
requires that certain requirements are fulfilled. The general sequence of the process is as follows: obtaining a Bachelor's degree, finishing medical school, and completing residency.
Step 1 – Obtain University Degree
First of all, one must have earned a Bachelor's degree from an accredited institution, preferably a science major, though this is not required by all
medical schools
. Still, an applicant is expected to have taken basic science courses during his or her undergraduate education. A degree in science will certainly help by making medical theory easier to understand and apply.
Step 2 – Get Accepted in Medical School
After graduation, one can proceed by choosing among one of the 17 Canadian medical schools to attend, keeping in mind that some of them require the applicant to be a resident of the same province. The desired school should be contacted in order to get the full admission requirements, such as taking the Medical College Admission Test, a standardized 9-hour exam that is mandatory in certain medical schools. There are some common application systems available, such as the Ontario Medical School Application Service.
Being accepted into one of these schools is a challenging task, with successful admissions accounting for less than a quarter of all applicants. The
University of Ottawa
is often pointed out as having the highest rate of successful applicants.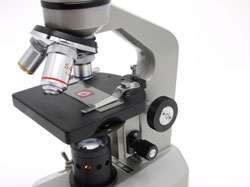 Formal medical education typically lasts 4 years and begins with theoretical (or so called pre-clinic) background training in a classroom setting. Students are taught medical terminology, human anatomy, and
pharmacology
. The last two years of the training are dedicated to practical work – clerkship, which is similar to a residency program. During this period, students have the opportunity to put their knowledge to practice and work with real patients. They learn more about how to take care of patients under different circumstances and in emergency situations. Students can also try different fields in order to determine which core medical specialization suits them best.
Step 3 – Sit Medical Licensing Exams
Once training is satisfactorily completed, medical licensing exams must be passed. These are created by the
Medical Council of Canada
and are intended for senior students of medicine. Having passed the exams, the doctor is ready to get on the job market and
find a job
, which should not be a problem since medical professionals are in high demand. Most medical schools also offer placement programs to facilitate the process.
Step 4 – Complete Residency
A newly graduated doctor is still required to complete a residency before commencing his or her independent practice. This allows them not only to learn from the experience of a senior mentor, but also to adapt to the working pace and the time schedules of a real hospital, and teach students who are in the practical phase of medical school.
The residency for family doctors, the largest group among new practitioners (about 40 percent), lasts two years on average. Various specializations can take four to six years, depending on the chosen subject. In addition, sub-specializations can take further two or three years to complete.