Royal Bank of Canada
The
Royal Bank of Canada
was founded in 1864 in
Halifax
,
Nova Scotia
and is known as the
largest banking facility
in
Canada
. It was originally called the Merchants Bank, which began as a means of growing their timber, fishing and trade activities with the East Coast of North America and Europe. It did not take long for expansion to develop trade between Halifax and the Caribbean. Relocating to
Montreal
in 1907, the name was then changed to the Royal Bank of Canada and has made many transitions over the years to become the landmark it is today.
The Royal Bank of Canada
now operates under the name "Royal Bank Financial Group" or (RBC) and offers many services for personal and business
banking needs
,
credit card products
, insurance, financial advice services, mortgage services, capital markets and global services which operates in a technology-driven and competitive industry.
The Royal Bank of Canada also has a great many causes that it supports through sponsorships. These causes include education, health care, amateur athletics, civic causes, social services, and the arts. The Bank also supports employee volunteer involvement, The United Way, and other sporting events including the Canadian Olympic Team, which are supported through sponsorships, fund raising campaigns, and tournaments. These actions have made the Royal Bank of Canada a strong leader in their community.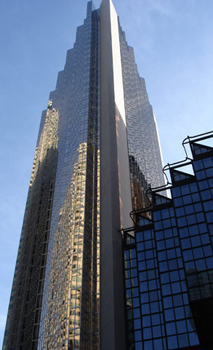 Royal Bank of Canada's Personal Banking services, offer many choices to fulfill your banking needs. These services include, 4 Banking Accounts that vary in fees based on the account holder's needs,
Savings Accounts
, Youth and Student banking, Credit Cards, Mortgages,
Loans and Lines of Credit
,
Investments
, U.S. Banking,
Online Banking
, and a Solutions Centre that is designed to get you the answers that you may be looking for, whether you are an existing customer or considering opening an account with Royal Bank of Canada.
Royal Bank of Canada also offers accounts for Business Owners as well. Whether you are a
Small Business owner
or desire a Specialty Account, Royal Bank of Canada has the solution for you. There are four choices of Business Accounts for Small Business Owners which include borrowing and credit, investments, card processing, payroll services and online banking. Other business accounts offered are called Specialty Accounts which offer the Royal Business Professional Account, Farmchek Value and Farmchek Interest Account for Agricultural Clients, and Royal Business Community Accounts for community-based not-for-profit organizations.
Whatever your banking needs might be, Royal Bank of Canada can provide you with the Business or Personal accounts, investment options, insurance, credit card, wealth management, and online
banking services
that you may require. To answer any questions that you may have, you can visit their website at
http://www.rbcroyalbank.com/personal.html