How to Open a Bank Account in Canada
If you decide to move to Canada, you will not be able to survive without a bank account. A
Canadian bank account
allows companies, clients or customers to pay you for your products or services easily. You also need one in order to pay for utilities, rent, bills, and other necessary expenses.
Canadian banking
is very similar to US banking.
Online banking
and automated banking machines (ATM) allow customers to manage their finances with ease. Online banking allows customers to buy a variety of products and services using the Internet. An ATM is the equivalent of an automated teller machine. ATMs offer convenient access to cash anywhere in the country.
Choose a Bank
Before you open a
bank account in Canada
, you must first choose a bank. Shop around for the best offers you can get or ask people for any recommendations. Thanks to the Internet, you can access a lot of information about
Canadian banks
and the services and rates they offer. Some of the most popular banks in Canada include the
Royal Bank of Canada
,
Bank of Nova Scotia
,
TD Canada Trust
, and
Bank of Montreal
. International banks such as Citibank and HSBC are also popular. Before you decide to open a bank account in any of these banks, make sure to compare the interest rates and fees each bank charges.
The stability of the financial system in Canada is secured by the CDIC or the Canada Deposit Insurance Corporation. This federal corporation has provided Canadian banks with
deposit insurance
since 1967. The CDIC guarantees a depositor a maximum amount of $60,000 per bank.
Choose the Type of Account
Canadian banks offer three basic types of bank accounts. You can choose from any of the three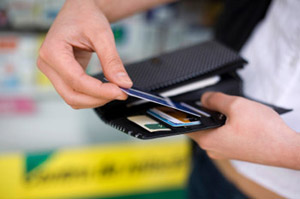 depending on your purpose for opening an account. The first type is the Banking Account. This account is designed for money transfers, purchase of products and services, as well as withdrawals. The second type is the
Savings Account
. This account can be used for extra money you want to save. It can earn interest and is always available when you decide to withdraw cash. The third is a US Account – a very helpful account that allows you to make purchases or complete transactions using US dollars. This can come in handy when travelling to the US or to other countries.
Open a Bank Account
Once you have chosen the bank and the type of account you want to open, it is now time to open a bank account. Go the bank you wish to use and inform them you want to open a bank account. Banks require at least two valid pieces of identification issued by the government (
Social Insurance Card
, passport, driver's license, etc). The bank will also require a proof of address (utility bills can be used for this purpose).
When your application is approved, you can now enjoy the benefits of the banking system. You can access your money at the nearest local branch, at any ABM throughout the country, online, over the phone, or with a cheque.