How to Buy Precious Metals in Canada
If you have made savings in the past few years and are wondering what to do with them, it would be wise to
invest them in precious metals
. Just like the price of real estate property, that of
precious metals
is rarely affected by inflation and depreciation, which makes them an excellent means to protect your funds against any adverse market trends. The purchase of
gold
and
silver
in Canada is a pretty straightforward process, provided that you know exactly what you want to buy and given that you have enough of the philosopher's stone – money.
Check its Economic Value
Whenever handling precious metals, you should first be aware of their investment values. By researching on the metals' economic value, you can be sure if you want to purchase it.
Buying these metals involves having the knowledge of precious metals
mutual funds
, mining companies, and prospective outlooks on the metals' futures.
The
gold
and
silver
markets have been great for investments, but you should pay attention to the trends and other
stocks
involving these precious metals. It takes a keen mind and perceptive thinking to make decisions. Always keep economic value as a key aspect.
Some Canadian suppliers offer competitive prices for certain metals. Conducting further research on different sources will help quantify the economic value of the precious metals.
Buying Gold
The main producer and distributor of gold in Canada is the
Royal Canadian Mint (RCM)
, which offers the precious metal in the form of coins, the so-called
Gold Maple Leaf coins
, bars, and wafers. Particularly sought-after are the coins which are made of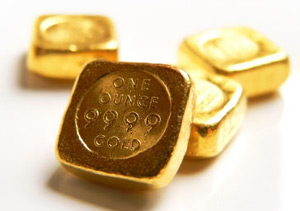 24-karat gold with no alloys, varying in size from 1/20 ounce to 1 ounce. Unlike its US counterpart, the RCM does not sell gold bullion directly to the customers, but distributes it to
banks
and private dealers from where it can be bought either in person, at a local branch office, or online. In general, there are no restrictions on the nationality of the buyers — both
Canadian citizens
and foreigners can purchase gold items produced by the RCM.
Gold can be procured in
Canada
in several other ways, e.g., through the website of GoldMoney. The advantage of using the services of this company is that you won't have to worry about safekeeping your bullion — it will be kept for you at a Swiss or English high-security bank, and you will be able to sell it whenever you want.
Canadian gold is also offered on the website of eBay. To bid for gold there, you must have an account with the website as well as a registration at PayPal, the online company for safe and fast money transfer.
Buying Silver
Sliver is a multi-purpose metal that can serve as an inflation hedge, production material or mortgage collateral. Just like gold, it will preserve the actual worth of your savings from any unfavorable developments on world and national markets.
As silver is cheaper than gold, it is also easier to purchase. If you want to buy a silver bar, for example, you will simply have to browse through the yellow pages of your community. There are sure to be plenty of dealers with quoted rates and available weights. The World Wide Web is, of course, another great place to search for bargains. In fact, buying silver over the internet should cost you less because online dealers don't usually have any overhead expenses to cover.
The most common silver format in Canada is the Silver Maple Leaf coin, which is widely available both online and in local stores. Whenever you purchase a coin, always make sure that you are buying at least a Brilliant Uncirculated quality.