How to Buy Canadian Gold Stocks
If you are convinced that gold is the investment instrument that will best work for you in the years to come, you may consider
buying gold stocks
for a start. Undeniably, they are the most comfortable choice of the average investor – buying small amounts of physical gold from the local dealers will hardly yield the returnability you expect. At the same time, the markets of gold futures, where the best rates are offered, are accessible only for large scale institutional investors such as governments and state-owned corporations. Buying gold stocks, in turn, boils down to
buying stocks
in a gold mining company, or companies,
based in Canada
. Alternatively, you can buy shares of international mining corporations traded on the
Toronto Stock Exchange
or the New York Stock Exchange. Below are some companies you can consider when you think of buying
Canadian gold stocks
.
Andean American Mining Corporation is a growth-oriented international
mining
and exploration company, with shares traded on the Toronto Stock Exchange under the ticker AAG. The company is developing gold mining projects in South America and also owns 59 percent of the Sinchao Metals Corporation. What attracts investors to Andean American is the company's strong management team, along with its strong commitment to sustainable development accompanied with good environmental practices. Even more important, it is still relatively undiscovered by the market.
Abitex Resources is a mineral resources exploration company operating on the territory of Canada. The company's business activities involve exploration for
uranium
as well as for gold and other base metals. In terms of projects, the company has a uranium exploration site situated in the Otish Basin and a Regional Geological Setting in Otish. The Levoie property is a uranium exploration site located in Levoie. The company's shares are traded on the Toronto Stock Exchange under the ticker ABE.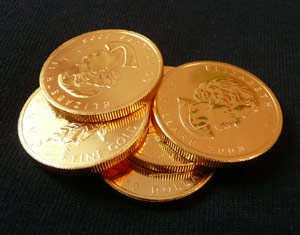 Cassidy Gold Corporation is a Canada-based gold mining company that has been developing gold mining projects in West Africa. The company's most important projects in the region are Kouroussa, located in the prolific Birimian gold fields, and Nassile – an exploration field located some hundred kilometers away from Niamey, the capital of Niger, which spreads over a territory of 576 square kilometers.
Breakwater is a mineral resource company listed at the Toronto Stock Exchange under the symbol BWR. The company's business is based on acquisition, exploration and development of base and
precious metals
projects in the Americas. Breakwater is engaged in the production of copper, zinc, lead, silver and gold. In 2010, the projected total production of silver at the Mochito, Toqui, and Myra Falls sites is close to 2.3 million ounces. The projected production of gold is at 52 thousand ounces.
Dundee Precious Metals is an international mining company based in Canada. DPM is engaged in the acquisition, exploration and development of gold mining projects in the Americas and around the world. The fact that the company's business interests spread as far away as Bulgaria, where Dundee has two gold assets – Chelopech and Krumovgrad, and Southern Armenia – the Kapan mine, clearly shows that Dundee Precious Metals is a truly global player on the gold market. The company's business strategy is to locate, explore,
finance
and develop long-life mining properties at the lowest possible cost.