How to Buy Stocks Online in Canada
With increased levels of the financial literacy of the urban population in the developed countries over the past few years, the number of private investors who are interested in buying stocks has gone up. This development has made it necessary for
investment
advisors to elaborate in greater detail on the process of purchasing stocks, so as to meet the financial needs of their costumers. Below are the steps a wise investor has to take in order to
purchase stocks online
.
Step 1 – Contact Stock Broker
To buy stocks, you should first get in contact with a stock broker who, in your particular case, should be a web-based one. By definition, a stock broker is a private person or a legal entity that holds a license and buys or sells shares on the stock market on behalf of the investors. As an experienced professional, your broker will inform you of the legal procedures that needs to be followed in order to complete the stock buying process successfully.
With a basic notion of what a stock broker is, you should now choose the broker that will best meet your individual financial needs. There are two general categories of stock brokers - discount brokerage or full service brokerage. Discount brokers carry out buy and sell orders, charging a reduced commission in comparison to full service brokers. However, they don't offer investment advice to clients. Full service brokers provide various services, including tax tips, advice, research,
retirement planning
, etc. Naturally, this large variety of services comes at a price, with commissions several times higher than those of discount brokerages. Most web-based brokerage houses such as the
Questrade Canadian Discount Broker
fall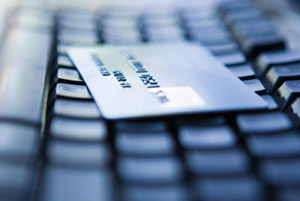 in the first category. It is the online brokers' business to provide a research platform which enables their costumers to view basic data about the publicly traded companies that they want to invest in.
Step 2 – Decide Where to Invest
Here comes the second stumbling stone – it is not easy to choose a company that's worth investing. If you do not have any previous experience in investing, it is recommended that you approach a full service broker first. The full service broker will take the time to explain to you in plain words the fundamental principles of the stock market and will then provide you with a tailored
investment portfolio
according to your individual style and risk tolerance. Essentially you will have a guide to help you navigate through different investments. A full service brokerage will not only navigate your boat through the ocean of different investment instruments and options, but it will also provide you with an account manager that will be ready to answer all of your questions, arising in the process of investing.
There are three reputed online brokers in
Canada
you can choose from: Questrade is a Toronto-based online broker that is fully devoted to meeting the individual investment needs of its costumers; OptionsXpress is one of the most reliable brokerage houses in the world that has developed sustainable business in the country; and finally, Interactive Brokers are best known for their rock-bottom commissions.